Preferred Medical Transport
Great company, great staff...everyone polite and timely. Treated my family like their family! Would definitely recommend. Thank you Valerie!
The most positive experience I've ever had with an ambulance company. They are professional, courteous, extreamly kind and caring and they were on time. Thank you Preferred Medical Transport team!! I will only use you.
Very professional , Took great care of a loved one . Met all the needs and made the process so much better . ThankyTha again🖕👍
Great service and on time. My mother doesn't like being transported in an ambulance but they really took the time and professional service to take care of her needs and finally she has someone to relay on for her medical needs. Keep up the professional service.
Great job transporting my vent dependent and bed bound wife to her ENT doctors office for a procedure!!! Robert and the driver were on time, prompt, courteous and very helpful. Preferred is a very professional ambulance company unlike some others that we have used for transport from the hospital. Iris in the office was also very helpful.
I can't speak highly enough of the care my mom received during the couple of hours she was in care of the excellent crew and staff of Preferred Medical Transport.I wish to express my gratitude and sincere thanks to PMT staff for their professionalism and an amazing sense of duty. What an amazing work you guys do. We were blown away with the care and compassion the staff showed. Thank you so much !!!
Left this company a bad review but it was the wrong company. They were kind enough to contact me in regards to ensuring customer satisfaction. For that reason, I wanted to give them 5-stars for valuing the opinion of others. Very few companies take the time to follow-up and resolve misunderstandings. I look forward to working with Preferred Medical Transports!
I had such a great experience with this ambulance company! My mother needed ambulance transportation to and from doctor appointments when she was very ill and this company was so courteous and friendly! I was regretting having to ride in an ambulance again after a terrible experience we had with O'rion but the staff at Preferred were incredibly professional and attentive to my mother I actually looked forward to the ambulance ride lol. I highly recommend PMT to everyone!
I regularly enlist PMT's services for transporting my father to his appointments. Their customer service is second to none, from the moment I call to schedule the pickup until dropoff, my father and I are treated with the utmost respect and professionalism. The EMTs are always punctual, and very accommodating to my father's situation. If anyone is in need of medical transport i strongly suggest you use this company.
The personnel who transported my mom from a hospital to a nursing home was excellent. They were gentle, kind, and very personable young men. You can tell they care about what they do. Thanks you
These guys were so professional, my dad had a dizzy spell and went unconscious, we called them because we did not want to call 911, and they were there in 10 minutes with everything ready and were totally efficient in treating my dad and taking him to the hospital. Would absolutely use this service again.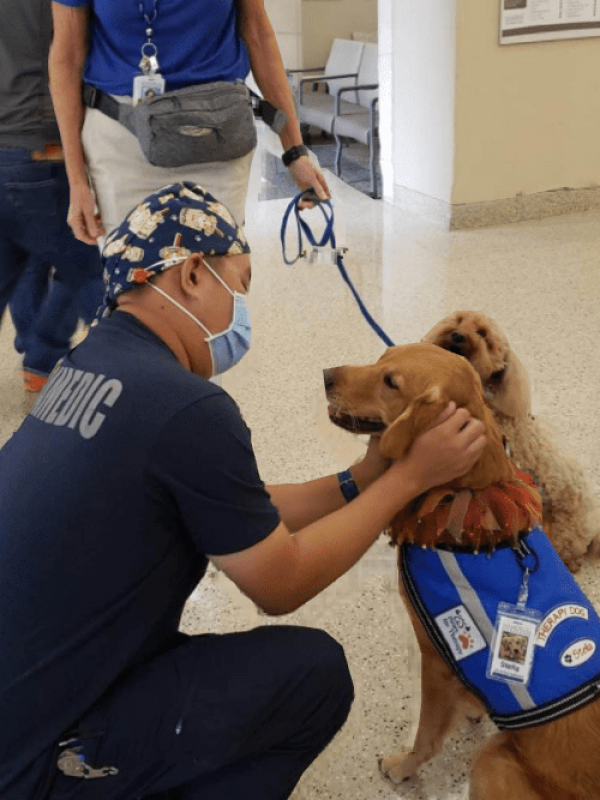 Please feel free to contact our friendly staff with any medical enquiry.